Home
Details

Written by

Administrator

Category: Press Releases
Hits: 27
For Immediate Release: Saturday, March 27, 2021
Contact: Dave Ellerby, Ph.D. – Senior Reviewer
Email: This email address is being protected from spambots. You need JavaScript enabled to view it.
Tel: 617-281-5210
Website: www.enreview.org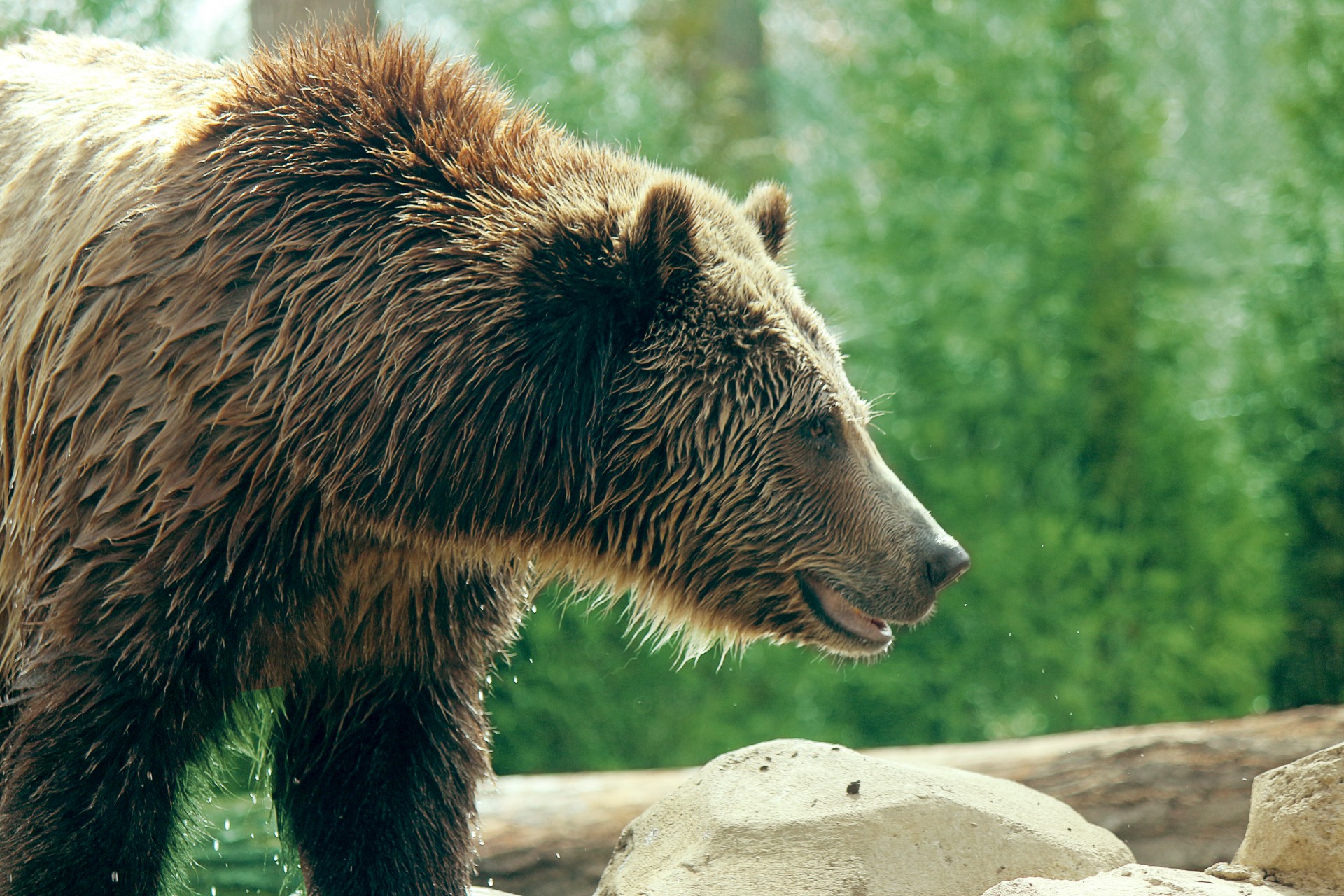 Photo Credit: Lilla Frerichs, CC0 Public Domain
In a recent open comment period, the Environmental Review Workshop raised concerns about theBNSF Railway Co's measures to limit grizzly bears' deaths from train collisions.
Background
Grizzly bears are a threatened species with federal protection. Unless you're defending human life, federal law requires you to leave grizzlies alone and unharmed.
Unfortunately, rail lines are a magnet for bears. The spilled grain from freight cars and other critters killed by trains offer grizzlies an easy snack. The end result is that almost 1 in 10 bear deaths are due to trains.
This potentially places train operators in a legal bind. Still, any operation that harms threatened or endangered species can apply for an Incidental Take Permit (ITP) from the Fish and Wildlife Service. This allows for some deaths as long as steps are taken to reduce the problem.
BNSF has requested an ITP for grizzly deaths on the rail line between Trego and Shelby, Montana. The US Fish and Wildlife Service published the application for 30 days of public comment in January.
Unfortunately, comment periods can pass unnoticed or without input from independent experts. This is where the Environmental Review Workshop steps in. We are unaffiliated scientists with environmental expertise. We monitor federal and state databases for projects open for comment and assemble teams of specialists to give feedback.
BNSF's ITP Application and Environmental Workshop Concerns
Our reviewers identified several concerns with the plan, questioning if the plan did enough to minimize and mitigate bear deaths:
·         Theythought BNCP could do more, for example, by slowing train speeds, running fewer trains at night, and using warning lights and sounds to alert the bears and minimize deaths.
·         They were also concerned by a lack of details on how bear conservation efforts would be carried out and funded to offset train-related deaths.
·         As a result, the reviewers asked the USFWS to conduct a rigorous Environmental Assessment to ensure that the grizzly bear deaths from BNSF operations are reduced.
Further Information:
Full Comments from the Environmental Review Workshopon the Grizzly ITP